Provident Bank has been serving New York's Hudson Valley and parts of New Jersey for more than 120 years. The publicly traded bank holds close to $4 billion in assets and relies on a variety of communication services across its 34 branches to offer a complete line of commercial, business and consumer banking products and services, in addition to wealth management.
At a glance.
Company Name
Provident Bank
Industry
Size
34 branches
Solutions Used
Location
New York/New Jersey metro area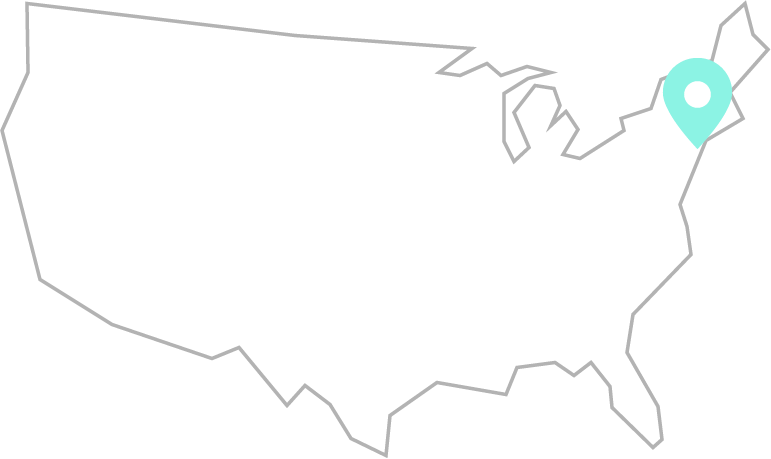 The need.
Prior to working with Crown Castle, Provident Bank had been managing their communications services across four legacy service provider networks. They needed:
A single network solution—and a sole provider—across all 34 of their sites to simplify network management and support.
Flexibility and scalability to support future growth and new applications.
Network resiliency and security to enable mission-critical transactions.
A partner who could advise on the changing banking and technology landscape and help set a roadmap for the future—from AI-based transactions to enhanced modeling.
The solution.
Starting in 2005, we began working together to design a network solution that could upgrade and consolidate Provident Bank's networking services.
With our dense metro fiber footprint, Provident was able to deploy high-speed Ethernet connections to all of their branch locations and grow—adding more bandwidth over time.
For added protection, we implemented network redundancy to keep systems online—even in the event of a disaster.
We benefit from a converged network to support the company's voice, data and video traffic. It also enables us to focus on other important areas like delivering operational efficiency, enhancing customer responsiveness and keeping our data secure.
Jim F.
VP for Infrastructure Services, Provident Bank
The impact.
Provident Bank has experienced over 99.99% uptime throughout its corporate and remote locations in the New York/New Jersey metro area.
Consolidating to a single provider lets the bank focus on customer responsiveness, data security and operational efficiency—in turn providing better service for customers.
The flexibility and scalability of their network allows them to launch new applications—differentiating themselves from competitors.
With a longstanding partnership, we've been able to gain a deep understanding of Provident Bank's business, and provide consultative support as they make proactive decisions and prepare their network for whatever comes next.
Let's talk about your connectivity needs.
Your business is unique—and so are your connectivity needs. With an individualized approach, we'll show you how our infrastructure solutions will serve you today and prepare you for tomorrow.