With a unique combination of towers, small cells, and fiber, and a team of approximately 5,000 employees across nearly 100 offices nationwide, we're setting the stage for tomorrow's most transformative technologies.
A longstanding history of building connections.
2017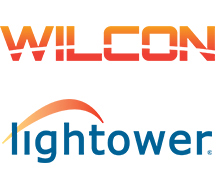 Crown Castle acquires Wilcon as well as its biggest acquisition to date—Lightower—adding an approximate combined total of 33,900 route miles of fiber in key markets. Later the same year, Crown Castle combines its acquired fiber providers under the divisional name "Crown Castle Fiber." With over 3,100 employees, Crown Castle more than doubles in size again since 2013.
2016

Crown Castle acquires FPL FiberNet from NextEra Energy, increasing its fiber route miles by approximately 11,500 in Florida and Texas.
2015

Crown Castle acquires Sunesys, adding over 10,000 route miles of fiber in key markets such as Los Angeles, Philadelphia, Chicago, Atlanta, and northern New Jersey.
2014
With 40,000 towers, Crown Castle officially becomes a Real Estate Investment Trust (REIT).
2013
Crown Castle enters a tower leasing agreement with AT&T Mobility, adding approximately 9,700 additional towers to its portfolio. With over 1,500 employees, Crown Castle nearly doubles in size since 2007.
2012
Crown Castle enters a tower leasing agreement with T-Mobile USA, adding approximately 7,200 towers to its portfolio.
2011

Crown Castle purchases NextG Networks, adding over 7,000 small cells and over 4,500 route miles of fiber.
2010

Crown Castle acquires NewPath Networks, a leading provider of distributed antenna systems (DAS), a type of small cell solution.
2007

Crown Castle acquires Global Signal Inc., a rival US tower operator.
2001
Crown Castle moves from NASDAQ to the NYSE on April 25 using the ticker symbol "CCI."
2000
After a series of expansions and acquisitions, Crown Castle has a portfolio of over 10,000 towers—extending its reach to the four corners of the continental US, as well as Hawaii and Puerto Rico.
1998
With approximately 1,400 towers, Crown Castle is publicly listed on the NASDAQ exchange.
1994
Crown Castle is founded in Houston, beginning with a portfolio of 133 cell towers.