Any organization conducting business over the
internet
is at risk of a Distributed Denial of Service (DDoS) attack. This type of attack is a malicious attempt to disrupt the normal traffic of a targeted server, service or network by overwhelming it with a flood of internet traffic from multiple sources. DDoS Defense uses best-in-class security technology to monitor your traffic, detect threats and alert key personnel to mitigate these disruptive and costly attacks before your business operations are impacted.
Download our DDoS Defense product sheet for more detailed information or watch our video.
Key benefits.
Business continuity: A low latency scrubbing facility identifies and removes malicious traffic, while allowing legitimate traffic to reach your network uninterrupted.
Monitoring: Traffic monitoring and attack detection centers are staffed by security experts who proactively monitor traffic around the clock. Mission-critical systems are protected through identification of anomalies and quick response to attacks.
Industry-leading technology: Early DDoS attack detection using a best-in-class defense system and threat analysis that can respond to both new and existing attack types.
Efficiency: Expert support and security without the need to buy on-premise equipment or hire additional resources to mitigate DDoS attacks—keeping expenses to a minimum.
Flexibility: Immediate, on-demand service if you experience an attack, and a proactive set of subscription-based options that keep your organization protected. As an alternate for hard to reach areas or diverse connections, our Fixed Wireless enterprise solution can extend your network.
Protect your network.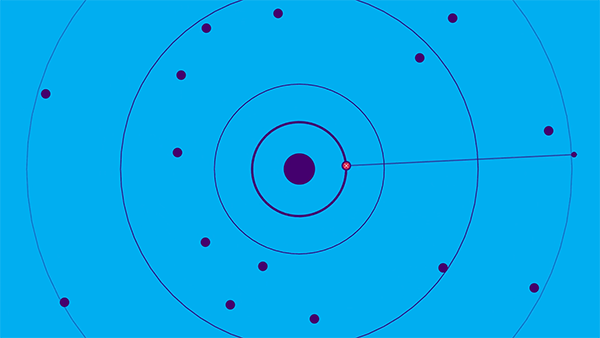 With around-the-clock monitoring and automatic detection and scrubbing, we can help protect your organization against a disruptive and costly DDoS attack.
Product details.
Around-the-clock monitoring
Attack detection
Threat notification
Mitigation
Available upon request for a period of 24 hours, for an additional charge
Ideal for.
Public businesses at risk of being targeted by malicious actors, either for monetary gain, political reasons or other motives.
Financial institutions that must be prepared to mitigate disruptive and costly attacks that can take their networks offline and make their services unavailable.
Professional services that must quickly respond to attacks in order to protect mission-critical systems and user data.
Education organizations that need to keep student, faculty and staff data secure and avoid disruptions that can lead to lost productivity and costs.
How we work with you.
For over 25 years, we've been working with customers to implement communications infrastructure solutions. We'll work closely with your business to understand your needs and design custom solutions for your unique priorities and challenges. We know the opportunities that a well-designed and maintained network can bring to your organization. That's why we monitor your network around the clock through our state-of-the-art Network Operations Center. And as you continue to pursue new possibilities, we'll be here ready to connect you to the technologies and innovations you need to stay ahead.
Let's talk about your connectivity needs.
Your business is unique—and so are your connectivity needs. With an individualized approach, we'll show you how our infrastructure solutions will serve you today and prepare you for tomorrow.