As the nation's leading provider of shared communications infrastructure, we're always ready to work closely with you to design and build infrastructure solutions that meet your unique connectivity needs. We'll be your long-term partner, working alongside you to understand your business, assess your needs, and collaboratively bring your most revolutionary ideas to life—from planning to implementation and beyond.
The key to success on any project we undertake is an actionable, well-developed plan. That's why we work so hard to develop a clear strategy upfront for how we'll meet all your needs within well-defined parameters. Our service team will be available throughout the presale process to answer any questions you have and ensure that everyone is aligned on the timeline. Any plan we undertake will include the following steps:
Introduction to your project team.
Scheduling a project kick-off to understand your needs and ensure we are fully aligned with timing and milestones.
Site surveying to identify any relevant assets.
An assessment of any anticipated regulatory or permitting hurdles.
We will then discuss a delivery timeline and create a project plan. This will outline in detail everything you should expect from the project—in terms of scope, timing, cost and execution.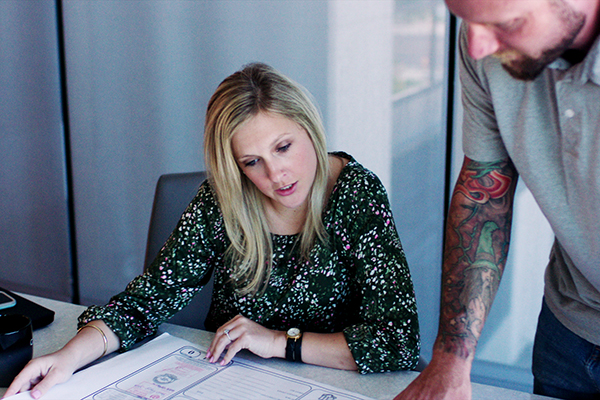 "Crown Castle quickly recognized that we were in a growth phase of our business. They identified an opportunity to collaborate with us and have been an active participant in selecting the infrastructure and areas that would best serve our customers."
The next phase of the project has four main steps:
Review: We'll review initial network designs, which are either provided by you or developed by our team during the presale process. We'll look at locations, nearby assets and other requirements—making adjustments along the way as needed. Depending on the solution, we'll consider the factors relevant to your business: from distance to our fiber, to search ring analysis, to spatial measurement analysis. The goal is to deliver a network that meets your needs within your requested timeframe.
Site walkthrough: Where appropriate, we'll conduct an on-site walkthrough to make sure we're aligned on our plans and that the needs of all stakeholders are considered.
Approval: As we get ready to move into implementation, we'll need to get approval from you, any project-specific stakeholders and the site landlord (if needed).
Finalization: At this point, we will submit any necessary permits to local regulatory bodies, which can include fiber make-ready agreements, easements for private property and/or municipal permits. Our established relationships with many regulatory bodies throughout the country help assist in this step.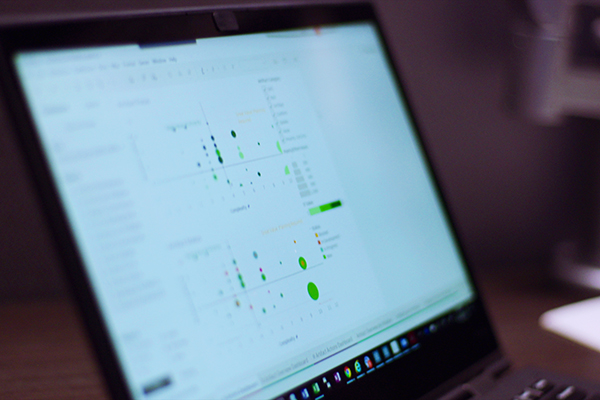 "Our dark fiber network allows us to use our own equipment and gives us complete control and flexibility to increase bandwidth without additional costs. And with 25 miles between our locations, Crown Castle gave us a cost-effective fiber solution with reliable network connectivity."
After designs are approved and all permits are in hand, we move to the implementation phase. This phase has three main steps:
Building: We have a network of vetted contractors that we can tap into to execute on your designs. We can handle all construction management with the various vendors, including things like coordination with permitting bodies, utilities or other stakeholders. If you are a wireless carrier, you may choose to handle construction management on your own. Once the build is complete, it will go through an internal quality control review to ensure proper performance of the network.
Integration: At this stage we will notify you that the assets are ready for integration into your existing network architecture. In some cases, this may not actually require any action on your part.
Close out: At the end of this phase, we will provide you with any necessary documentation on important aspects of the project. We create two batches of documents.
Internal: These are the documents we'll keep on hand for ongoing operations, so we have the information we need for ongoing monitoring and maintenance.
External: These are documents you can keep for your records, including things like assets used, test results, network designs, support information and escalation protocols.
After the project is closed out and documents are delivered, we'll begin monitoring your infrastructure as part of our comprehensive asset-monitoring program.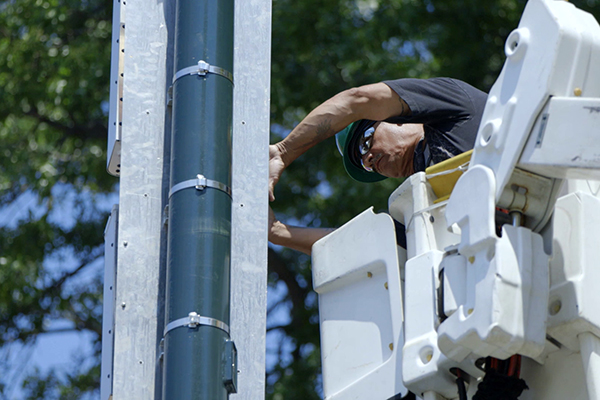 "I found the Crown Castle team to be highly responsive, very professional, and very willing to do whatever was necessary to make it a smooth implementation here at Snowbird."
Once your network is up and running, we monitor the infrastructure around the clock through our fully staffed, state-of-the-art Network Operation Center (NOC)—with multiple, diverse locations throughout the country. Should a problem arise, our knowledgeable in-house specialists have the experience and expertise to resolve issues remotely or quickly dispatch a local service team to respond. In rare cases when an issue cannot be resolved on site, they can escalate to the appropriate channels until it is resolved. We will also conduct regular maintenance of your network, which helps us preempt potential hazards and minimize downtime. Additional support may also be provided based on your Scope of Work (SOW) and Service Level Agreement (SLA).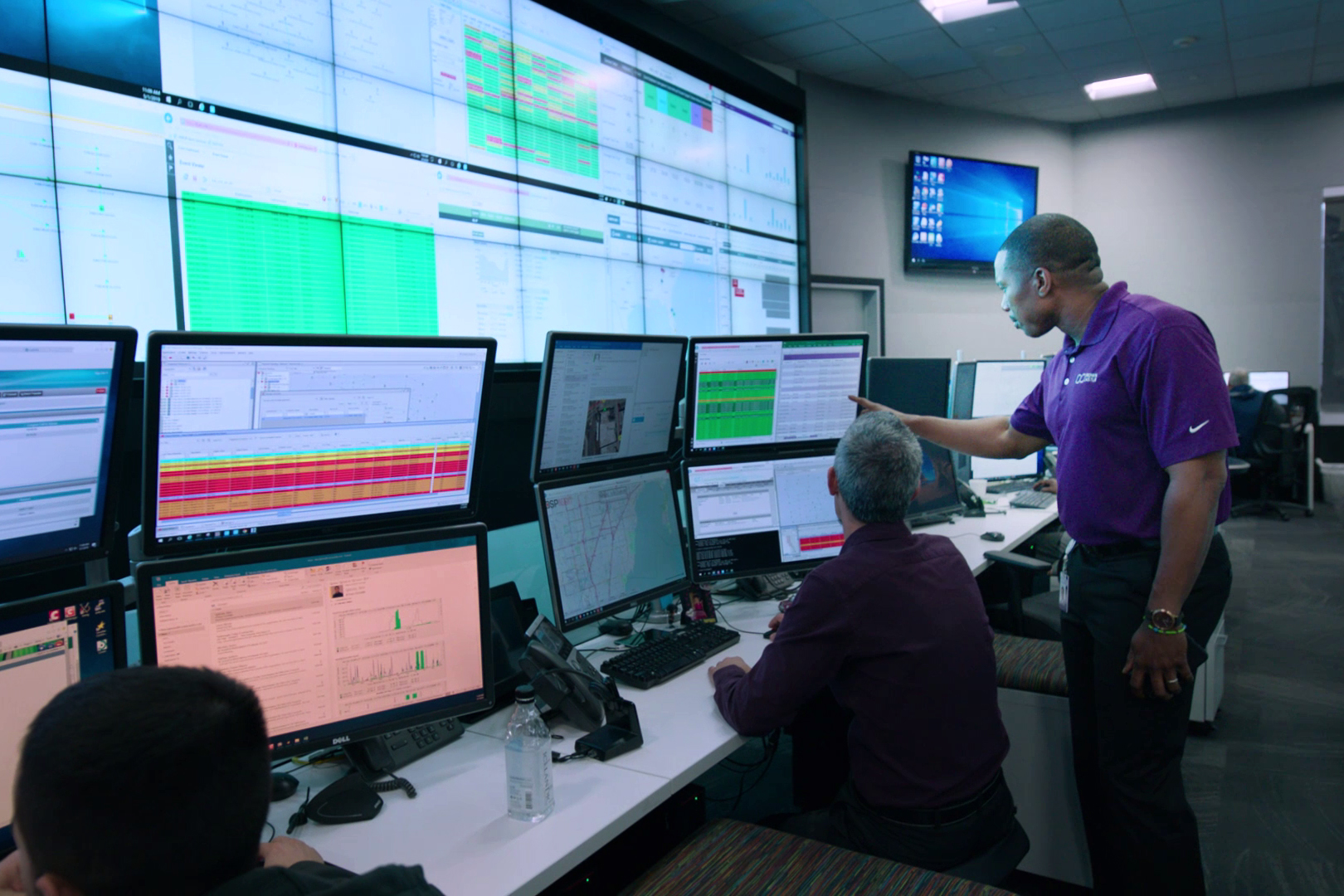 "The folks at Crown Castle are probably the most important reason we selected Crown Castle. Unlike other vendors, they show long-term commitment, build relationships, and take the long view."
Let's talk about your connectivity needs.
Your business is unique—and so are your connectivity needs. With an individualized approach, we'll show you how our infrastructure solutions will serve you today and prepare you for tomorrow.