Since their 2018 launch, we've worked with Michael Carney and his business York Utility Services, the overhead and underground utility contracting company he founded after getting injured in the Navy. Proud to be a certified service-disabled veteran-owned business, they help us with directional bore work, placing fiber optics, splicing and small cell installations—primarily in the Chicago area.
At a glance.
Company Name
York Utility Services
Industry
Utility contracting
Size
11-50 employees
Location
Chicago, Illinois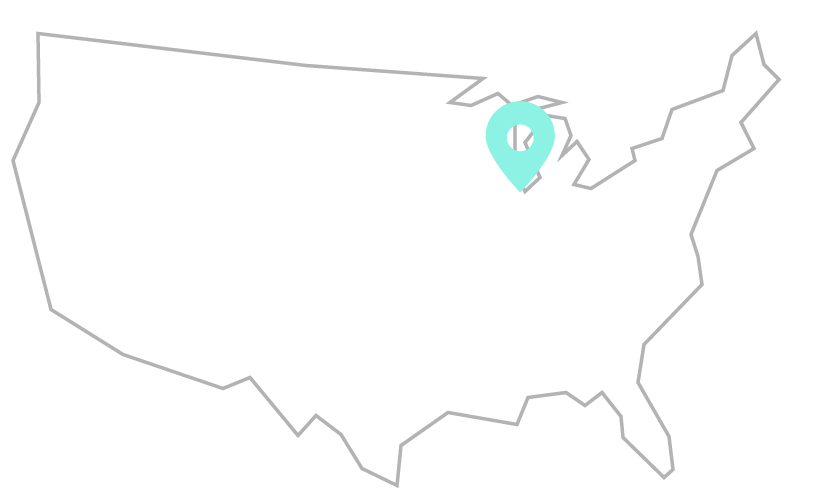 The founder.
Michael Carney has worked in the utility services industry for 25 years. He began his career in the Navy, spending four years performing telecommunications work, until he suffered an injury to his hand—which disabled him from service. As someone who has always had an entrepreneurial spirit, Carney started York Utility Services in 2018. Shortly after launching his business, the Covid-19 pandemic arrived. "It was very tough," says Carney. "The first year getting off the ground we were very busy, then 2020 came and we took a [big] hit." But today, his business is emerging stronger because of it. "I had to learn more about how to be a CFO, [and] there were a lot of nuances to that. That has probably been my biggest, and most rewarding, challenge."
The vision.
Since its inception, York Utility Services has been actively involved in various non-profit initiatives such as Off The Street Club, where Carney and his employees volunteer time and equipment to help clear camps for underprivileged children to stay in. Passionate about giving back and supporting his veteran roots, Carney also volunteers for the American Legion, the Veterans of Foreign Wars (VFW) and various other community organizations.
Our partnership.
We started working with York Utility Services almost immediately after its launch—contracting Carney and his experienced team to help us with directional bore work, placing fiber optics, splicing and small cell installations in the Chicago area. Our partnership has naturally grown over time. After working together on many smaller projects, we awarded York Utility Services a larger project in 2021—giving them the opportunity to perform fiber optic services for Argonne National Labs over the span of 3-4 months. According to Carney, this project helped his business fuel critical growth in the aftermath of the pandemic. And for us, it felt rewarding to help local businesses like his succeed. We're excited about the prospect of working with York Utility Services for years to come.
"[The project with Crown Castle] helped me get some stability in my workforce, which helped me grow the business by having time to develop other customers and bring down more crews and equipment. So that is a success story for me."
Michael Carney
President