Partners for over 18 years, we work with Michael Smithson and his firm On Air Communications to develop wireless sites—including site acquisition, project management, consulting for strategic relocation and zoning and permitting. A certified LGBTQ+ owned business, On Air Communications is passionate about helping communities in their hometown of Columbus, Ohio and beyond.
At a glance.
Company Name
On Air Communications
Industry
Site development and consulting
Size
7-10 employees
Location
Columbus, OH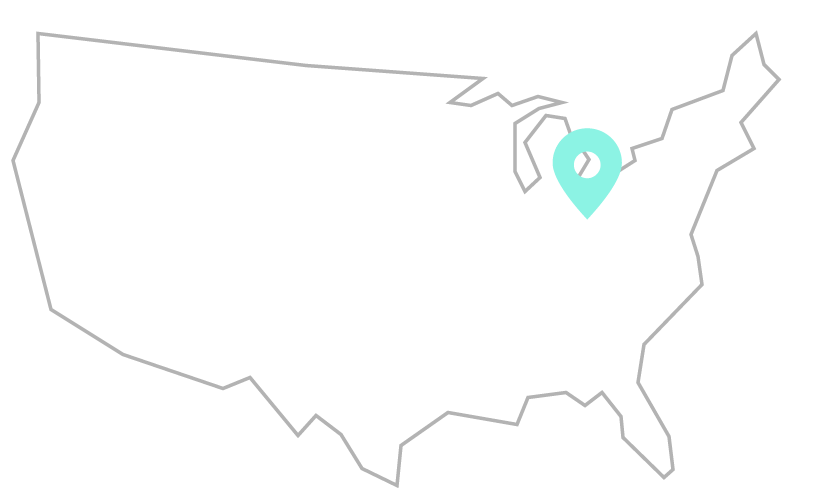 The founder.
Michael Smithson started working in field site acquisitions more than 20 years ago, or as he describes it, "when it was basically the wild, wild west." In 2002, he founded On Air Communications as a wireless site development and consulting firm. To Smithson, his firm's greatest accomplishments are building transparent relationships with clients, maintaining a reputation for quality and making a positive impact. "These relationships are invaluable" he says, "and they are honestly the foundation of our business."
The vision.
Over the years, On Air Communications has supported a variety of wireless associations. Smithson himself has also been actively involved with several local and national initiatives—serving on boards for organizations such as the Human Rights Campaign and Columbus, Ohio's Stonewall Community Center.
In 2020, Smithson started his own nonprofit, LEAP (LGBTQ Entrepreneurial Accelerator Program), designed to help people learn to start and grow their own businesses with a 12-week training program that covers everything from branding and marketing to creating a vision statement and business plan.
Our partnership.
Smithson has been working with us ever since On Air Communications was assigned the first 20 sites for our legacy Portfolio Extension Program (PEP) in 2004. The firm worked to negotiate lease extensions or purchases for existing sites and identify alternate site locations in case a site needed to be relocated. "We were fortunate to help kick off the program," says Smithson, "and it is amazing to see how it has morphed and grown over the years."
Today, we continue to work together on site acquisitions and project management, as well as consulting for strategic relocation projects. Most recently, On Air Communications has also started providing zoning and permitting support as part of a short-term project that has now expanded into a long-term opportunity and relationship. "I love that we are able to jump in and help," says Smithson "and that has led to consistent new work that I think will continue in the long-term." Through our strong partnership, we're always open to exploring new opportunities together.
"I truly value the relationships and the business that we have created with Crown Castle and their entire team. They have had our back for many years and we have theirs as well."
Michael Smithson
President & CEO