Our plan is to expand the coverage and capacity of the Atlanta area's wireless infrastructure by deploying a small cell network of 336 low-powered antennas called "nodes" that sit close to the ground, are connected by fiber optic cable, and can handle large amounts of data at high speeds. We anticipate that these small cells will pave the way for next-generation networks such as 5G, which promise to expand "smart city" innovations including autonomous vehicles, traffic management tools, smart lighting, and smart waste management.
Why Atlanta needs more wireless infrastructure.
A truly international city where modern flair meets down-home appeal, Atlanta is the "Gateway to the South." With a population of over 5.7 million, it's the ninth-largest metropolitan area in the US, and its job growth has risen sharply in recent years, particularly in transportation, finance, telecommunications, and IT. It's also where tens of millions of tourists flock each year to conventions, major sporting events, and cultural attractions in eclectic neighborhoods such as Little Five Points, Virginia-Highland, Sweet Auburn, Midtown, and the Old Fourth Ward—a statistic sure to grow once Atlanta becomes a "smart city."
With so much to experience and Super Bowl LIII coming in 2019, it's easy to see why demand for mobile data is growing exponentially in Atlanta. Fast, reliable wireless connectivity is especially important for public safety reasons, with 80 percent of emergency calls to police officers, firefighters, and other first responders now being initiated on mobile devices. Atlanta's wireless infrastructure is in urgent need of an upgrade—and in such a highly-populated area, small cell solutions, or "small cells," are an ideal complement to cell towers and other existing infrastructure.
Discover more about small cells and the benefits they'll bring to your community.
Where we're installing small cells.
Since small cells often are inconspicuously installed on right of way infrastructure like street signs, utility poles, and streetlights, they blend into their surroundings and preserve the aesthetics of their environment. Working in partnership with city staff, we plan to enable improved wireless carrier service while keeping Atlanta's character intact.
The map above shows proposed areas of activity in Atlanta.
Small cells in Atlanta.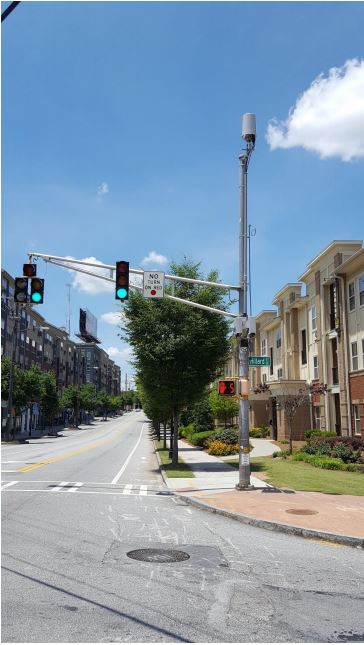 loading..
An existing small cell node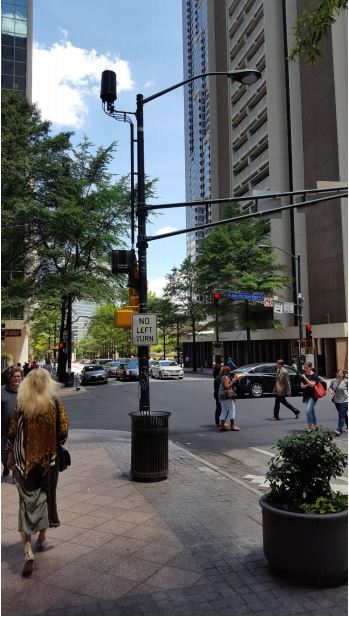 loading..
An existing small cell node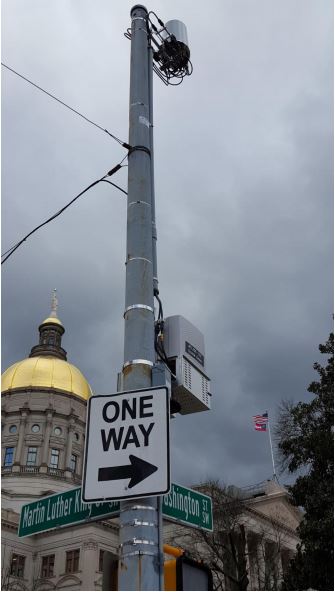 loading..
An existing small cell node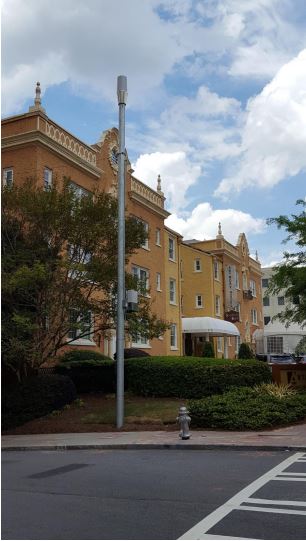 loading..
An existing small cell node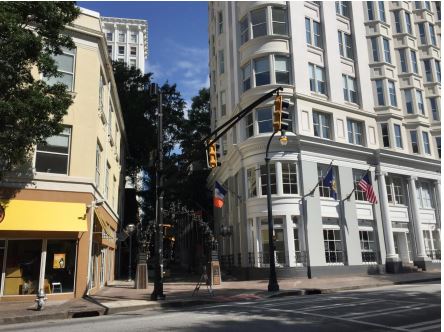 loading..
An existing small cell node
About Crown Castle
Crown Castle owns, operates and leases more than 40,000 cell towers and approximately 85,000 route miles of fiber supporting small cells and fiber solutions across every major US market. This nationwide portfolio of communications infrastructure connects cities and communities to essential data, technology and wireless service—bringing information, ideas and innovations to the people and businesses that need them.