Northwestern University is a major research university with two campuses in the Chicago area. With more than 21,000 students, the university operates an annual budget of over $2 billion and receives more than $600 million in research grants each year.
At a glance.
Company Name
Northwestern University
Industry
Size
21,000 students
3,300 faculty members
Solutions Used
Location
Illinois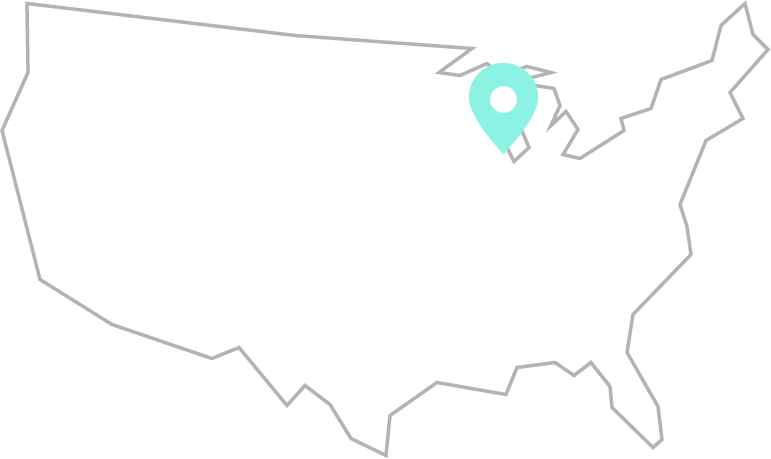 The need.
Guaranteed bandwidth to conduct advanced research.

Meet data demands of students and faculty living and studying on campus.

Streamline VoIP and IP video initiatives with high-bandwidth connections and reliable network availability.

A private network to ensure the highest levels of security.

Redundancies built in to prevent any disruption from a single failure.
The solution.
We built a dark fiber network to allow Northwestern to meet bandwidth needs at a fixed cost.

A fully redundant fiber optic ring connecting the university's two campuses at multiple locations, with a connection point at the StarLight facility, an advanced international network exchange funded by the National Science Foundation.
The impact.
With their new dark fiber solution, Northwestern is able to meet the high-bandwidth demands of their students and faculty.

The built-in redundancies give them security and the knowledge that a single failure won't jeopardize their research.

Communication is optimized between Northwestern's two campuses.

With the ability to share and explore high volumes of data, researchers are able to collaborate with colleagues across the globe.
Let's talk about your connectivity needs.
Your business is unique—and so are your connectivity needs. With an individualized approach, we'll show you how our infrastructure solutions will serve you today and prepare you for tomorrow.