Kegler Brown Hill + Ritter is a Columbus, Ohio based law firm of more than 70 lawyers providing services across over 100 practice areas. Founded in 1964, the firm has served in leadership roles for the state and federal government, including the Supreme Court of Ohio and the Internal Revenue Service. Kegler Brown's service-focused approach means they play an integral role in their clients' risk and project management teams—so it is crucial that they are consistently available and that their network matches that reliability.
At a glance.
Company Name
Kegler Brown Hill + Ritter
Industry
Professional Services
Solutions Used
EthernetCloud Connect
Location
Columbus, Ohio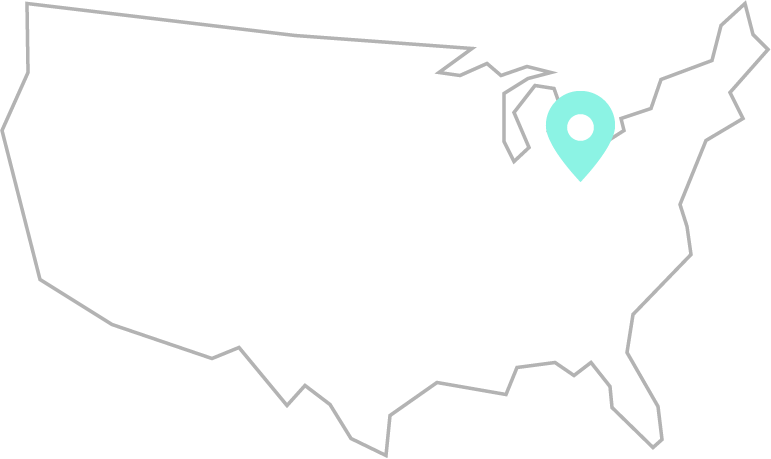 The need.
IT infrastructure that can meet stringent security and privacy requirements.
Cloud connectivity to act as a state-of-the-art data center, since they do not have the scale or resources to maintain one in-house.
Reliability to ensure many of their core systems, including email, would be backed up and could continue running even if the in-house network went down.
A long-term partner willing to bring a new fiber route into their building to provide a direct, private fiber line from their office to AWS, with a goal of improving network reliability and decreasing network latency.
The solution.
We worked closely with Kegler Brown to deliver an Ethernet Cloud Connect solution that provides a direct connection to AWS, supports 500Mbps speeds with the ability to scale up to accommodate future growth and delivers more consistent latency and better performance.
Our solution seamlessly integrated with Kegler Brown's AWS infrastructure, meaning they no longer would utilize the internet to connect to AWS.
The folks at Crown Castle are probably the most important reason we selected Crown Castle. Unlike other vendors, they show long-term commitment, build relationships, and take the long view.
Mark M.
Director of Information Technology, Kegler Brown Hill + Ritter
The impact.
With a dedicated Ethernet connection to their cloud-based network infrastructure, Kegler Brown can be confident their emails and files are protected and accessible—down to single digit milliseconds.
The solution has been so successful they are considering moving their digital phone system to the cloud as well.
It allows Kegler Brown to own their encryption keys, giving them full control of their network security.
Security and risk auditors who have reviewed their cloud services plan have called it one of the best they've seen in a business of Kegler Brown's size.
Most importantly, Kegler Brown gained a committed, long-term partner in Crown Castle, who can continue to work with them as their network infrastructure needs evolve over time.
Let's talk about your connectivity needs.
Your business is unique—and so are your connectivity needs. With an individualized approach, we'll show you how our infrastructure solutions will serve you today and prepare you for tomorrow.