With over 90,000 members, Delaware Electric Cooperative (DEC) operates as a non-profit, member-owned electric company. DEC has a network of 28 facilities throughout the state of Delaware including advanced electrical equipment and substations. The co-op is committed to providing safe, reliable and competitively priced energy services for its member-owners and communities.
At a glance.
Company Name
Delaware Electric Cooperative
Industry
Size
28 facilities
Solutions Used
Location
Kent and Sussex Counties, Delaware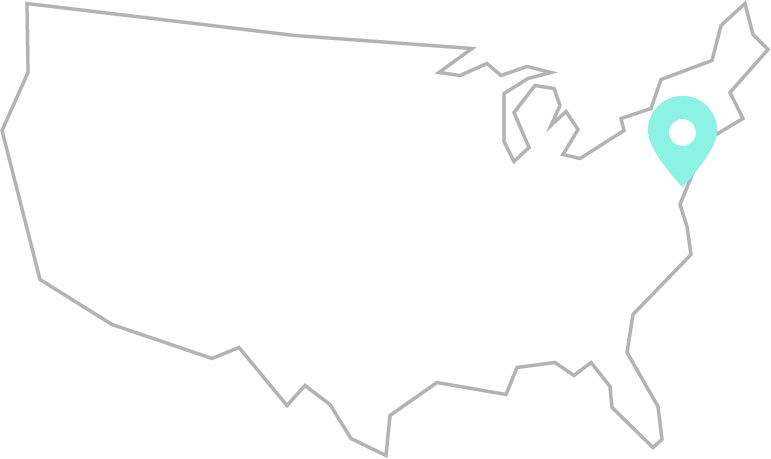 The need.
DEC's legacy telecommunications services used different communication mediums across each of their 28 facilities, hindering the electric company's utility performance and reliability. To bring better service to its member-owners, improve power restoration times and prepare for future, DEC needed:
Rapid outage detection and advanced communications and monitoring across their entire network.
A network that could support sophisticated applications such as next generation security, video and the internet of things.
The solution.
Working closely with DEC, we designed and built a 250-mile custom fiber network—including construction of 180 miles of new fiber.
The private ethernet network provides 1Gbps or 10Gbps of bandwidth to each of their 28 facilities—a necessity for DEC's advanced equipment.
The fiber network was completed within a strict 12-month timeline.
With our new high-performance network […] we can turn the lights back on even faster, deliver enhanced network capabilities and continue to exceed the expectations of our member-owners.
Bill A.
Director, President and CEO, Delaware Electric Cooperative
The impact.
With their new fiber network, DEC engineers can now communicate directly with their substations and advanced electrical equipment—allowing them to better isolate outages, reduce energy demand during peak periods and monitor usage remotely.
The network also allows them to detect and prevent outages before they happen.
The network helps DEC "keep the lights on" while ensuring that its members and users have more reliable and cost-effective power.
DEC's network is future-proof, with the flexibility to scale beyond the original 10Gbps design to essentially limitless bandwidth.
Let's talk about your connectivity needs.
Your business is unique—and so are your connectivity needs. With an individualized approach, we'll show you how our infrastructure solutions will serve you today and prepare you for tomorrow.