Communications infrastructure plays an important role in our lives. It not only connects us to loved ones, but also keeps us entertained, informed, and safe.

As more devices, machines, and "things" come online, and new advancements like 5G are deployed, our towers, small cells, and fiber will work together to make these transformative technologies possible.
How we get the most from our infrastructure.
We have more than 25 years of experience building and operating network infrastructure and a local presence in every major US market. With a shared economic model, our infrastructure can support multiple customers at once. We're partnering with wireless carriers, technology companies, broadband providers, and municipalities to design and deliver unique end-to-end infrastructure solutions that bring new innovations, opportunities, and possibilities to people and businesses around the country.
An established solution that's as relevant as ever.
With all the new developments in wireless technology, our 40,000+ towers still play a very important and useful role. Their ability to serve a large population across a wide geographic area from a single location makes them ideal for meeting consumer demand and providing widespread voice and data coverage throughout the country. Towers are finding new relevance today as utilities and technology companies use them to host high-tech sensors and receivers that will support future innovations. In some areas, instead of towers, we work with building owners and property managers to affix antennas to the sides and tops of buildings.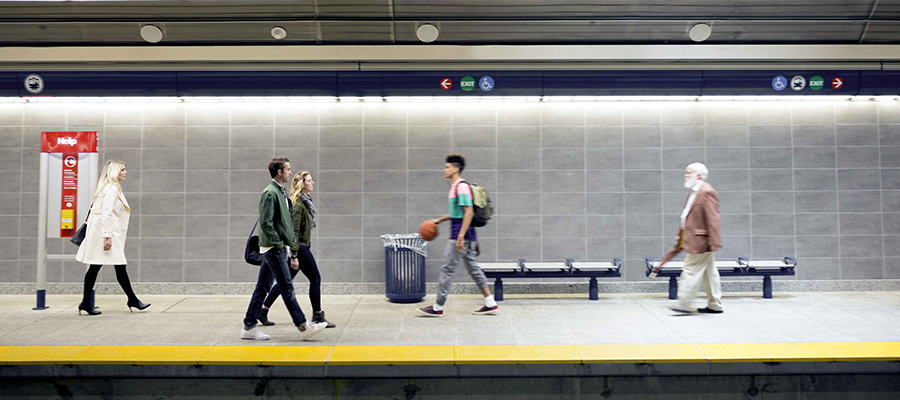 A smart way to increase connectivity and meet growing demand.
With approximately 70,000 on-air or under-contract small cell nodes, we are the market leader in small cell technology. As their name implies, small cell networks consist of a series of small nodes that are often attached to existing infrastructure in the public right of way like utility poles, signposts, or streetlights. Because they are low-powered and sit closer to the ground, small cells are an ideal way to meet growing data demands in a more precise and targeted way—especially in densely populated areas. They work seamlessly with towers to increase capacity, and because they're fiber-fed, small cells can support the fast speeds and increased bandwidth that smart applications and new technologies like 5G require.
Outdoor small cells: In municipalities where data consumption exceeds what traditional towers can support, an outdoor small cell network adds much needed speed and capacity.
Indoor small cells: In places where large numbers of people congregate—stadiums, convention centers, corporate offices, etc.—indoor small cells can provide targeted coverage to handle the influx of data. And now, new CBRS and private LTE networks bring an unprecedented opportunity for venues, corporate campuses, and enterprises—from hospitality to healthcare and higher education—to improve coverage and in-building connectivity.
Learn more about small cells.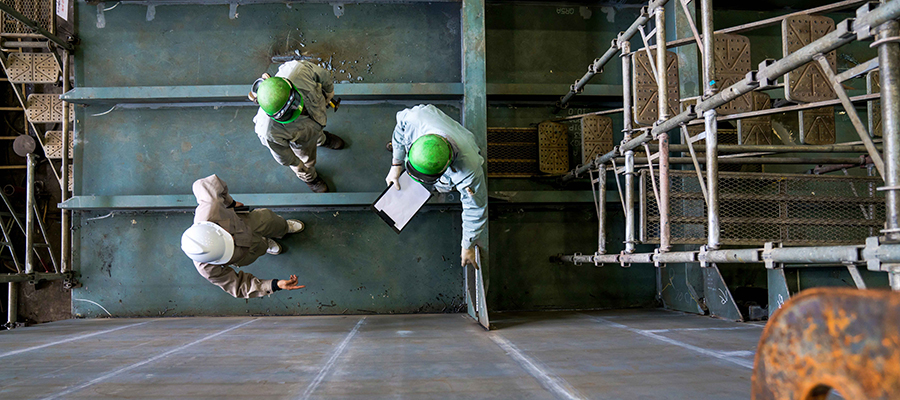 The unlimited potential of fiber.
Fiber is the connective thread that brings all of our infrastructure together. While our towers and small cells serve as the entry point for our customers' data, our fiber takes it to where it needs to go. With approximately 80,000 route miles of it, we own and operate one of the largest and densest fiber networks in the country. In addition to powering our other infrastructure, many businesses, organizations, and communities take advantage of its ability to provide lightning-fast connections to data, cloud services, and other bandwidth-hungry applications.
Get in touch
To learn more about our comprehensive infrastructure offering, fill out the form below and we'll be in touch.
Answers to frequently asked questions.
A wide range of customers use our infrastructure, including: national and regional wireless carriers; technology companies; energy companies and utilities; first responders; schools and universities; venues and commercial real estate developments; wireless internet service providers (WISPs); and other businesses. To learn more about what we do, visit Our Expertise.
Our unique combination of towers, small cells, and fiber works together to bring reliable connectivity to people, businesses, and communities across the country—all from a single source. Through our comprehensive portfolio of communications infrastructure, we're able to solve complex deployment challenges for our customers and are uniquely positioned to provide an end-to-end solution. This enables our customers to adopt and embrace new technologies and innovations, while giving them access to the essential data and applications they need to stay ahead.
Yes, you can register to use CCIsites, our proprietary database tool, to explore, evaluate, and select available sites. Fill out a form to register here.
Smart communities will bring many new devices and things online. To support all these new high-bandwidth connections, upgraded wireless networks will be required. Small cells will be the foundation for communities looking to stay ahead—and make it possible for next-generation networks, like 5G, to accommodate massive amounts of data and many more simultaneous connections. Learn more smart communities here.