Our proposal is to deploy a small cell network of 188 low-powered antennas called "small cells" that sit close to the ground, are connected by fiber optic cable, and can handle large amounts of data at high speeds. Once implemented across Cook County, small cells have the ability to pave the way for next-generation networks such as 5G, which can bring innovations including autonomous vehicles and citywide data sharing to life.
Why Cook County needs more wireless infrastructure.
With more than 5.2 million residents as of 2015, Cook County is the second-most populous county in the US—and its best-known city, Chicago, is renowned as the commercial, industrial, and cultural capital of the Midwest. In fact, Cook County can boast the most diverse economy in the country. Thirty companies on the Fortune 500 have headquarters here, and 2.52 million employees across the region hold jobs in industries ranging from healthcare and manufacturing to transportation and research. Cook County also has taken strides to meet the needs of its underprivileged populations by establishing the Commission on Social Innovation to extend economic advancement to all its people.
Add in the "livability" of its historic towns, and Cook County becomes even more dynamic. For example, Berwyn features an eclectic mix of retail, restaurants, and nightlife. Its neighbor, Cicero, offers quality education and recreational amenities. Evanston is home to Northwestern University and unique commercial districts. Finally, Oak Park is famed for stately residential architecture and a buzzing downtown area that attracts visitors in droves.
With so many residents, students, businesses, and sightseers, the need for fast, reliable wireless connectivity has never been more urgent. In fact, the demand for mobile data is unprecedented and growing exponentially. Public safety is a primary reason why Cook County's wireless infrastructure must be upgraded—80 percent of emergency calls to police, firefighters, and first responders are made on mobile devices. The answer to upgrading the county's highly overburdened wireless networks is small cell solutions, or "small cells," which can complement existing wireless infrastructure (such as towers) and can add much-needed capacity in highly populated areas.
Discover more about small cells and the benefits they'll bring to your community.
Where we're installing small cells.
Since small cells often are inconspicuously installed on right of way infrastructure like street signs, utility poles, and streetlights, they blend into their surroundings and preserve the aesthetics of their environment. Working in partnership with city staff, we plan to enable improved wireless carrier service while keeping Cook County's character intact.
The map above shows proposed areas of activity in Cook County.
Small cells in Cook County.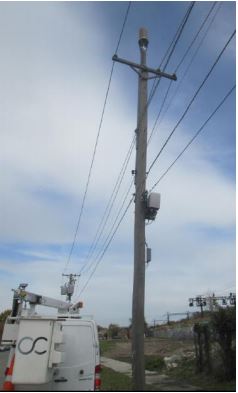 loading..
An existing small cell node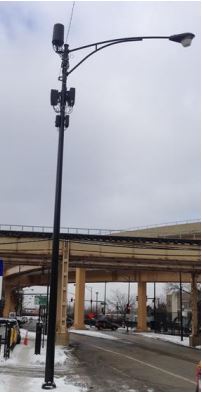 loading..
An existing small cell node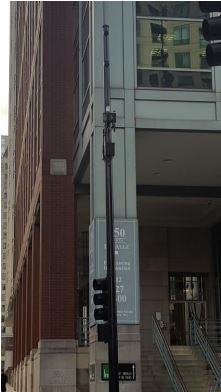 loading..
An existing small cell node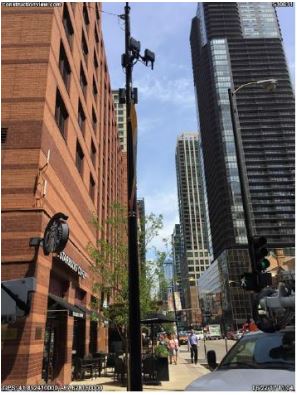 loading..
An existing small cell node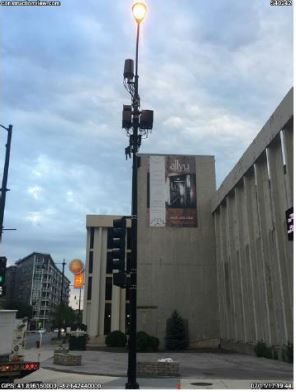 loading..
An existing small cell node
About Crown Castle
Crown Castle owns, operates and leases more than 40,000 cell towers and approximately 65,000 route miles of fiber supporting small cells and fiber solutions across every major US market. This nationwide portfolio of communications infrastructure connects cities and communities to essential data, technology and wireless service—bringing information, ideas and innovations to the people and businesses that need them.